Do you have an idea for something unique to your business, or would you like custom handles on your Kitchen Wands?
Let's chat!



A couple of things to know up front:
Costings are based on the amount of time in the laser etching machine so the larger the image and/or the deeper the etching the higher the cost.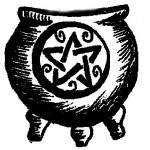 Spoon bowls can be tricky as lasers like flat surfaces and going too far out into the curve or over the edge of the bowl and onto the flat part of the handle will effect the crispness of the image.
We are here to help with the details when its time to move forward.